Federal Judge Dismisses Trump Lawsuit Over New York Tax Returns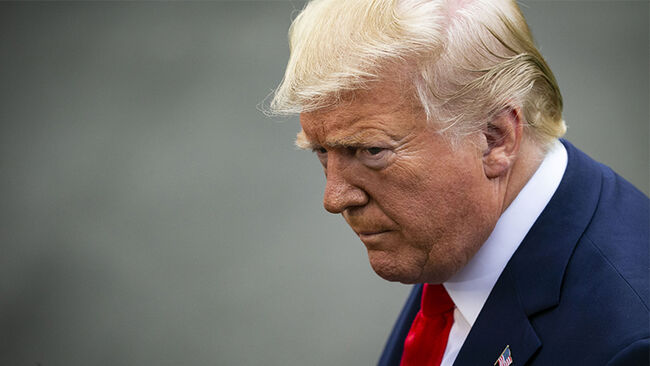 A federal judge has dismissed a lawsuit by President Donald Trump to prevent the House Ways and Means Committee from using a New York State law to request his personal tax returns. Judge Carl Nichols of the U.S. District Court for the District of Columbia ruled that his court was not the proper jurisdiction for the lawsuit and suggested that Trump take his case to New York.
"Based on the current allegations, Mr. Trump has not met his burden of establishing personal jurisdiction over either of the New York Defendants," Nichols wrote. "The Court therefore need not reach the question of proper venue. Accordingly, the New York Defendants' Motion to Dismiss is granted, and Mr. Trump's Amended Complaint is dismissed without prejudice as to them."
President Trump was trying to preemptively block the House Ways and Means Committee from requesting his state tax returns from New York officials. New York lawmakers passed the TRUST Act over the summer, which allows the chairmen of three congressional committees to request the state tax returns of public officials.
Massachusetts Congressman Richard Neal chairs House Ways and Means Committee and is the only Democrat who is in a position to request the state tax returns. He has yet to file a request for the documents and is currently engaged in a legal battle over the federal tax returns of President Trump.
Trump is also engaged in a legal battle with New York officials, who subpoenaed eight years of his personal and business tax returns. Last week, an appeals court in New York ruled that Trump's accounting firm must hand over the documents to prosecutors. His legal team has vowed to appeal the decision and said they will take the case all the way to the Supreme Court.
Photo: Getty Images

Michael Savage
Want to know more about Michael Savage? Get their official bio, social pages & articles on NewsRadio 570WSYR!