Morehouse Class of 2019 Graduates with No Student Debt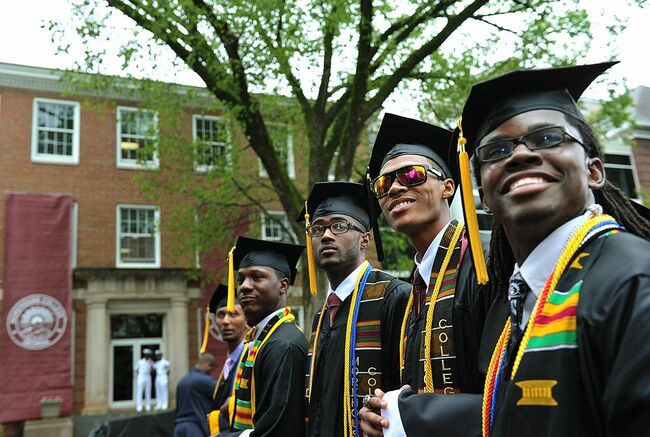 Billionaire investor, tech executive and philanthropist Robert F. Smith made the commencement speech of the season at Morehouse University this weekend when he pledged to pay off the student debt of the entire graduating class.
Smith, who had already committed to giving a $1.5 million gift to the school, surprised students, faculty, and even his own staff with the announcement.
This, my friends, is what is called putting your money where you mouth is! With that one sentence, Smith changed the trajectory of these young men. They will now be able to start companies, buy homes, run for office, and give back to their communities and families all the sooner. Will they all do amazing things with the opportunity? Some will, some won't. But, if just 10% of the classes truly embraced the opportunity, the impact will be tremendous. Imagine if 50% did.
For me, this goes a long way to restore my faith in humanity. f you had more money than you or your offspring could ever spend, what would you do with it? I hope I'd be right there with Robert F. Smith.

Dana Barrett
Dana Barrett is a TV & Radio Host, Serial Entrepreneur, Business Commentator, Social Critic, and Occasional Actress. She is the host of The Dana Barrett Show which airs weekdays at Noon EST on Talk Radio 640 WGST in Atlanta and a regular...
Read more